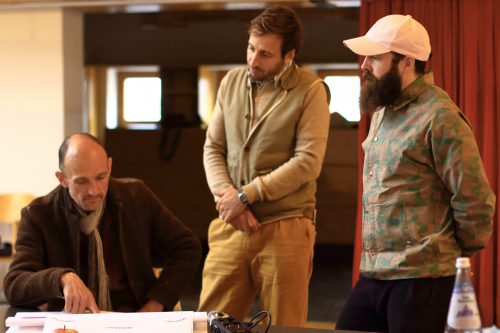 Armin Bernhard ist Bildungswissenschaftler, Gastprofessor an verschiedenen Universitäten und Mitbegründer der Bürgergenossenschaft Obervinschgau. Durch Resilienz, Kooperation und Vielfalt setzt sich die Bürgergenossenschaft, der er vorsitzt, für eine zukunftsfähige Region ein, in der regionale Kreisläufe und lokale Wertschöpfung gestärkt werden. Im Rahmen der BAU Residency 2017 interviewte das Kollektiv INLAND Armin Bernhard für den Film ALMA. 2018 lud Armin Bernhard BAU und INLAND zu einem Workshop beim Festival "hier und da" nach Mals im Vinschgau ein.
Armin Bernhard is an education scientist, visiting professor at several universities and co-founder of the Obervinschgau Citizens' Association. Through resilience, cooperation, and diversity, this citizens' association, which Bernhard chairs, campaigns for sustainability in a region that promotes local cycles and local production. During the BAU Residency of 2017, Bernhard was interviewed by the INLAND collective for the film ALMA. In 2018 he invited BAU and INLAND to a workshop at the "Here and There" festival in Malles.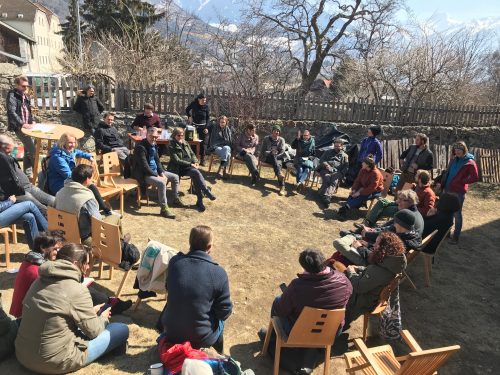 Armin Bernhard è un esperto in Scienze della Formazione, professore ospite in diverse università e co-fondatore della cooperativa Bürgergenossenschaft Obervinschgau. Attraverso resilienza, cooperazione e diversità, la cooperativa da lui presieduta si impegna a favore di una regione sostenibile, in cui i cicli regionali e la creazione di valore locale siano rafforzati. Nell'ambito della BAU Residency 2017 INLAND ha intervistato Armin Bernhard per il film ALMA. Nel 2018 Armin Bernhard, BAU e INLAND sono stati invitati a Malles per un workshop al festival "hier und da".